The Honorable Lynda B. Munro is an experienced mediator, independent arbitrator, litigator, and consultant. After 20 years of distinguished service on the State of Connecticut trial bench, Judge Munro retired from the bench in 2014 and joined Pullman & Comley, LLC in their Alternative Dispute Resolution (ADR), Appellate, and Family Law practice groups. Judge Munro began her independent practice in 2021.
Judge Munro handles both family and civil disputes in her ADR practice. She offers mediation, arbitration, med-arb, private judging, and discovery master services on all civil matters. The same services are available for family matters involving financial, parenting, and custody disputes, as well as pre-nuptial and post-nuptial agreements.
Her combined experience in family and complex civil makes Judge Munro uniquely situated to handle complex financial business disputes.
Judge Munro's other services include consultation and case evaluation, moot and mock trial evaluation, and services concerning expert testimony. Judge Munro also regularly serves as a guardian ad litem protecting the interests of children by court appointment. From time to time, Judge Munro handles Hague Convention cases and has been appointed by the Federal court for the same.
Judge Munro is the only active ADR practitioner who sat as a Judge on both the Complex Litigation Docket and the Regional Family Trial Docket in Connecticut.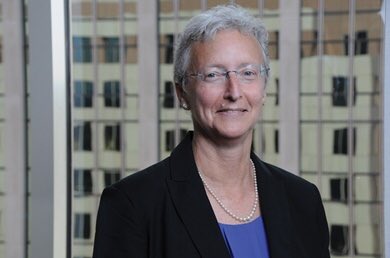 In her work as a Superior Court Judge for the State of Connecticut, Judge Munro served as Chief Administrative Judge for Family Matters from 2008-2013 and Presiding Judge of the Regional Family Docket for seven years.
She has sat on the Complex Litigation Docket, where she both tried and mediated a wide array of tort and contract cases including commercial disputes, medical malpractice, legal malpractice, and trade secrets matters.
She has sat on special proceedings, jury, and court trials. Additionally, Judge Munro was an affordable housing judge for many years. Most recently, she served as a Presiding Judge for the Family Division of the New Haven Superior Court.
Judge Munro also is an American Arbitration Association (AAA)-qualified arbitrator.
Judge Munro spent 15 years as a private practice attorney before being sworn in as a Superior Court Judge in 1994, representing municipalities, individuals, and business entities in municipal, land use, civil, and family matters.
Judge Munro taught classes in civil, general, and family law to the Superior Court Bench for more than 10 years and served as the chair to the Judicial Education Committee.
She also taught numerous courses through the Connecticut Bar Association, the New England Bar Association, the Connecticut Chapter of Matrimonial Lawyers, the Connecticut Trial Lawyers Association, the American Institute of Certified Public Accountants (AICPA), and many other organizations, consortiums, and associations. On occasion, she provides training in best practices in ADR to law and forensic accounting firms.
For the past twelve years, she has been an adjunct law professor at Quinnipiac Law School.
Judge Munro serves on the executive board of Overcoming Barriers and the editorial board of Family Law Quarterly, a publication of the American Bar Association. She is a Trustee Emeritus of Connecticut College and was awarded the Connecticut College Medal for her accomplishments and service, the highest honor conferred by the college.
Professional Affiliations
American Bar Association – Family Law and ADR sections
Connecticut Bar Association – Family Law Executive Committee
Connecticut Bar Association ADR section co-chair
Connecticut Bar Association – Dispute Resolution for Legal Fees Committee
Connecticut Bar Foundation Cooper Fellow
Collaborative Business Dispute Resolution Group of Connecticut
Connecticut Mediation Association – advisory board
Connecticut Counsel for Non-Adversarial Divorce
Association of Family Conciliation Courts
The Benchers
Child Support Guidelines Commission – 2010-2014
Family Commission – 2008-2015
Community Involvement
Connecticut College – trustee emeritus and member of the Executive Committee of the Council of Former and Emeritus Trustees
Family Law Quarterly – editorial board member
Quinnipiac University School of Law – adjunct law professor; Senior Distinguished Fellow of the Center on Dispute Resolution
Pullman and Comley LLC-Diversity Equity and Inclusion co-chair
Honors & Recognitions
Moffly Media Top Lawyer in Fairfield County, 2021 – Arbitration and Mediation
Recipient of the Connecticut Bar Association's "2019 Ladder Award" awarded by the Young Lawyer Section Women in the Law Committee
Ranked first in the 2016 "Best Individual Arbitrator" and the "Best Individual Mediator" categories Connecticut Law Tribune's annual reader's choice "Best of" award
Listed in The Best Lawyers in America in the area of family law since 2017
Connecticut College Medal – 2014